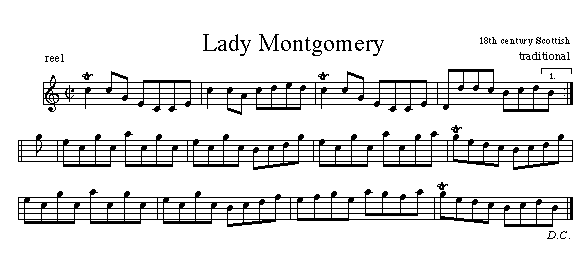 from Michael Anthony MacLean, Good Boy M.A.
Soundclip = 2 tunes - i. Cabar Feigh, ii. Lady Montgomery

This popular reel is arranged here as played by Michael Anthony MacLean. Originally published in Bb (see The Skye Collection) another C setting also circulates (see Winston Fitzgerald's Collection). The pipe setting is known as Miss Girdle.
Note: the sound clip starts out with Michael Anthony's unique setting of Cabar Feigh.