Buddy MacMaster, Judique on the Floor, 1987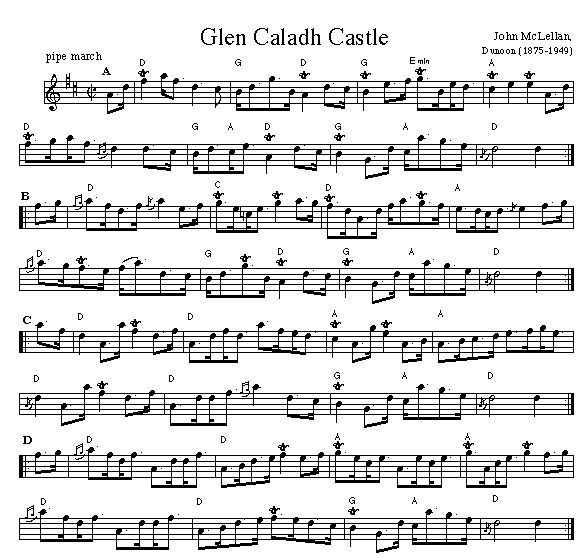 Here's a march as played by Buddy MacMaster
For this tune Buddy altered the harmonies by choosing to use a C natural in the 2nd turn. The traditional intonation for this pitch on the highland pipes is a neutral tone which gives fiddlers the option of playing it that way or as a defined semi-tone.
Pipers rarely agree with the way fiddlers define the intonation of G and/or C notes and within the Cape Breton fiddling communitiy many settings become standardized with defined equal tempered intervals using scales difficult for pipers to execute.
The composer, Scottish piper John McLennan (is best known for his tune The Bens of Jura (aka The Road to the Isles), a tune he wrote when he was 16 years of age.
see The Cape Breton Highland Collection.
Other Examples of Music Notation
Cranford Pub Search Engine
last update 11/13/14