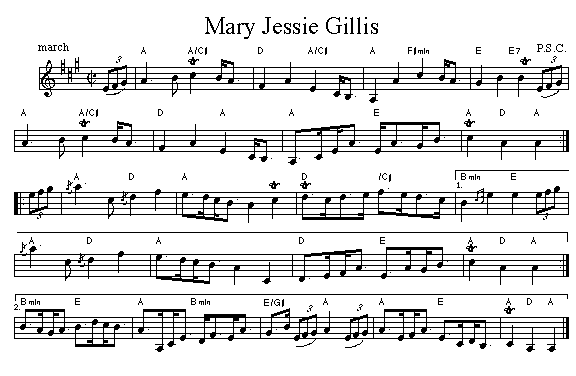 Jerry Holland - Fiddler's Choice - raised bass tuning
Mary Jessie Gillis was originally written in the key of G major. Jerry Holland recorded it in the key of A using "raised bass" tuning (AEAE) on his Fiddler's Choice CD.
It is written as above so that it can be played in that key on any instrument. For both the scordatura setting (fingering for fiddlers) and the key of G setting see Lighthouse Collection.