Natalie MacMaster (Cape Breton Girl)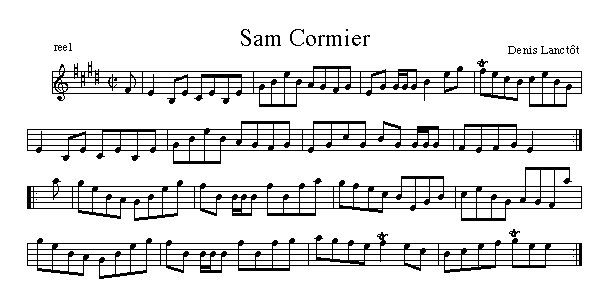 Denis Lanctot is one of the finest fiddlers in Canada. Living in Ontario, it was Cape Breton born Sam Cormier who many years ago exposed the young fiddler to recordings of master fiddlers from the Cape Breton, Irish and Quebecois traditions.

Although Denis composed this lovely reel in E major, it circulates in Ireland in D (perhaps because of accordions etc.). Natalie MacMaster plays it in the original key.