Dr. Angus MacDonald, Maiden Dubh' an Donais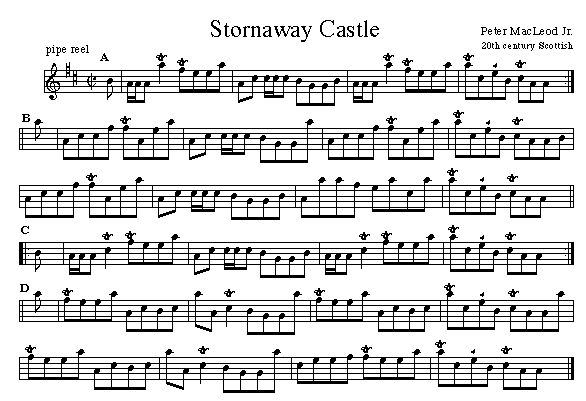 This reel was recorded by Dr. Angus MacDonald on Maiden Dubh' an Donais (CD, 2009). Peter MacLeod Jr.(1917-72) was a child prodigy and this tune was composed when he was a teenager. He composed a number of tunes now classics in the competition repertoire. Amongst Cape Breton fiddlers, his father Pipe Major Peter MacLeod, is most remembered as the composer of the ever-popular reel, John Morrison.

Stornaway Castle was first published in John Wilson's Collection, book 1 (1935).