Paddy Killoran _ The Humours of Ballymote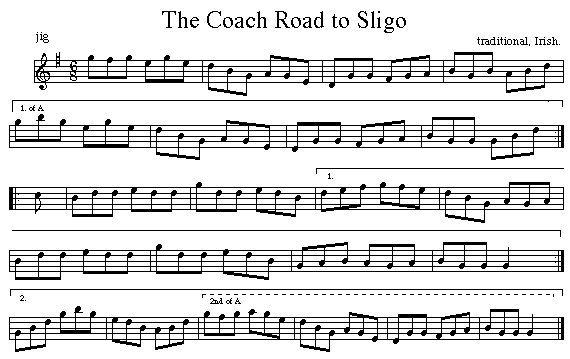 A popular 19th entury jig some of the published titles include The Boys of Bockhill, The Humours of Bantry, The Blackthorn Stick, Billy Patterson's Favourite and The Fire on the Mountains. the modern title came from a Paddy Killoran 78 disc.
The setting presented draws strongly from that recording but also adds influence from Cape Breton Irish players including Johnny Wilmot, Tommy Basker and Joe Confiant.